Yes I do, for a thousand times
Whether if you had a big wedding or if you couldn't enjoy it years ago,  the vow renewal ceremony will be a precious experience for you and your family.
They are usually participatory ceremonies; the formality of a traditional wedding is not necessary,  and children (if any),  family members and close friends, who have witnessed your story and are part of it,  can participate in rituals,  readings and tributes.
We will design it based on your preferences, on the script and the ideas that I´ll send you;  besides I will keep more than one secret to surprise you and make it a moment of emotion for everyone.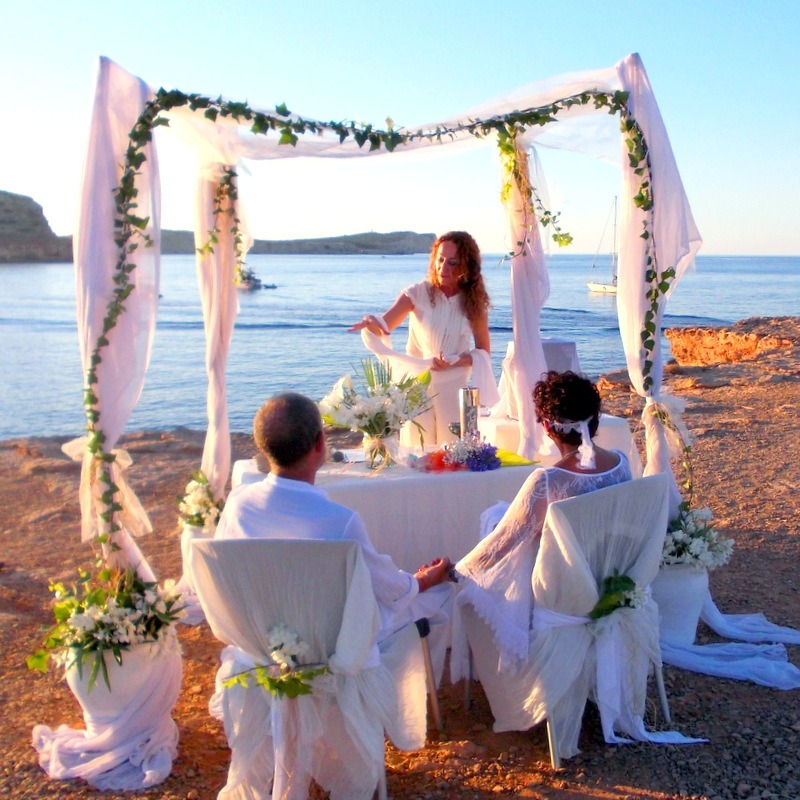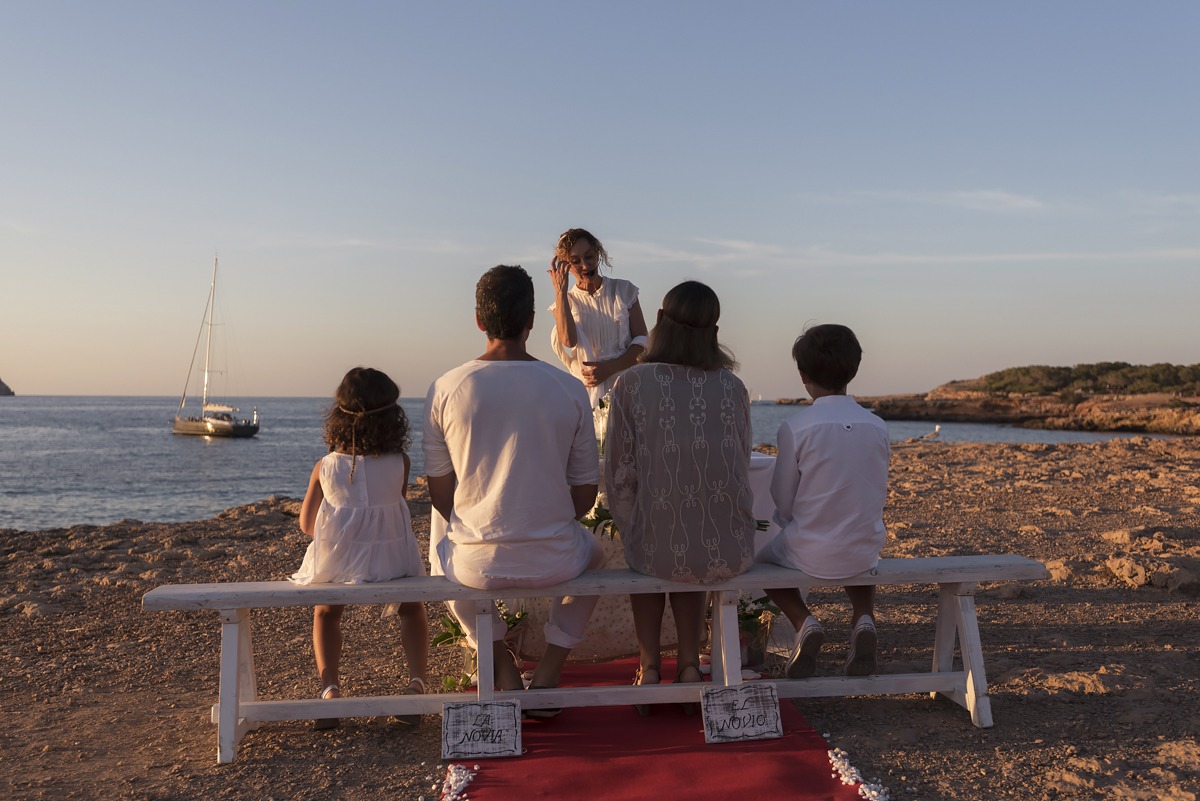 Getting to know you
It will be essential,  if you want a personalized ceremony,  that,  once we get to know each other,  I talk with each one of you separately,  to nourish me with your life experiences and then turn them into sweet,  pleasant and valuable words.
Sometimes it is the couple's children or friends who contract the vows renewal service, thus surprising them and achieving that way great level of emotion, joy and connection.
It is a journey back into the past through music,  images (we can include them in some of the rituals) and offerings. We deliver parchments with small dedications as an offering for the couple to the main guests (or to all of them if it is a small ceremony). Then,  everyone approaches the spouses and recites a tribute phrase that can lead to a longer speech,  which provokes laughter,  tears and really turns the ceremony into the perfect wedding, since we are celebrating the strength of the relationship, the traveled path and the illusion to carry it on, hand in hand.
When to renew the vows
Vows can be renewed at any time,  some couples do it after a difficult moment to celebrate their new connection,  or because they wish to experience the joy and the recognition of feelings and sensations,  in addition from the classic bronze,   silver and golden wedding anniversaries.