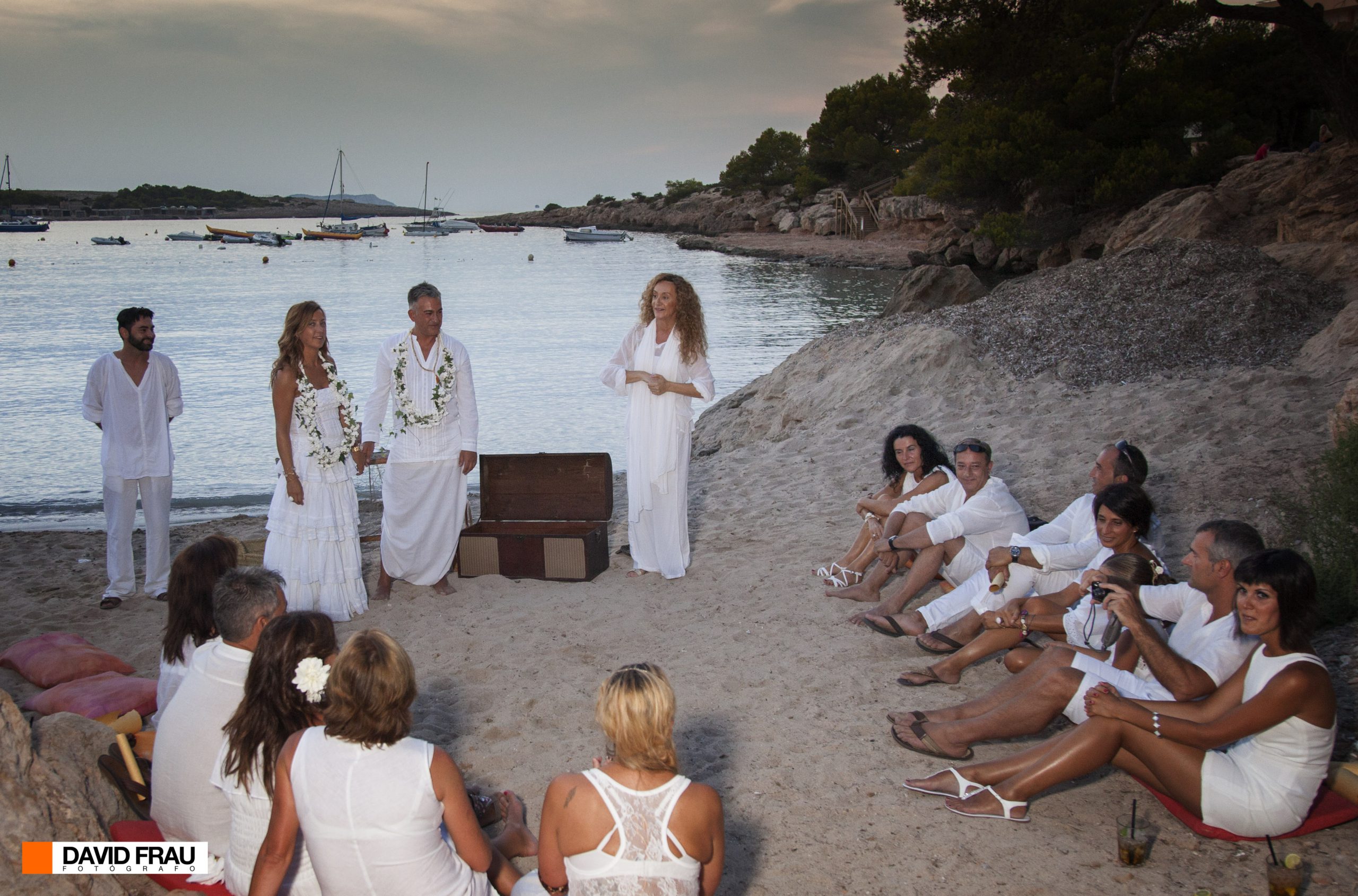 Either  with  a  hippie ,  rocker ,   gothic ,   Ibizan  (white),  Hindu ,  Celtic,  stand  up  comedy  or  spiritual  inspiration.  I  will  adapt the  script  to  that  particular  style  that  defines   you.  It  is  not "disguising   ourselves ",   it   is   really   empathizing   with   your beliefs   and through these i'll research texts by authors in line with   them  ,   more   or  less  ancestral rituals, music and theme songs   that   will  make you and your guests embrace and really feel that special feeling.
Create, surprise, imagine
Many of the rites that I explain in the "rituals" section can be adapted for example to a spiritual ceremony by adding small breaths, meditations, that will connect you with the present moment, with its beauty and energy.
In flower power or rock and roll inspired ceremonies, what will raise the energy will undoubtedly be the music. I will read song lyrics as readings, will make everyone stand up from their seats at settled moments, so that the vibrant atmosphere of a concert will connect all attendees.
For those of you who prefer to laugh more, the part that refers to your story and anecdotes will be more fun, and I will look for "accomplices" among the guests to add entertaining an enjoyable touch.
Inspiration and getting down to work
Living   on   an   island   as  cosmopolitan as Ibiza  , being  passionate about  different cultures and traditions  , loving arts and  believing in  continuous  spiritual and mental growth , make it easier for  me to concentrate and enjoy the different ceremonies I prepare.
I just need to get to know you either live or by video call to explain  you the  options and  that you let your ideas unfold, and after that: let's make the magic flow.